Dumpster Rental Ann Arbor, MI – Best Price on Dumpsters
A dumpster rental near me is essential if you're doing a home remodel, residential or commercial, or just cleaning out grandma's basement or attic. The cost is lower when you rent from a local dumpster company. Less fuel and time means we can pass the savings on to you.
Dumpster Rentals in Ann Arbor
You could borrow your brother-in-law's truck and make many trips to the landfill or purchase a Waste Management Bag and pay $150 for only 3 cubic yards of debris. Or we can deliver a dumpster that will handle all your needs. Do you need a rubber wheel dumpster because you have an asphalt driveway? We can deliver a 10 or 20-yard dumpster today. Or do you have a massive project and are in need of a roll-off dumpster? Our 30-yard or 40-yard will fit your needs. Below are the dumpster types and the phone numbers:
Why Rent a Dumpster From Ann Arbor Dumpster Rental?
We're a local Company
Best Prices
No hidden charges
Staff is Great
On-Time Delivery
Is a permit needed for a container rental in Ann Arbor?
If you're putting a roll-off dumpster on the street, you will need to obtain a permit from Ann Arbor city hall. If you rent a rubber-wheeled dumpster you will not. But it's always a good idea to make sure. Give the city of Ann Arbor a call. If the dumpster is on the street and will be blocking parking meters, you'll need to get a permit for what's called a meter bag permit for your dumpster rental period. If you still have questions about dumpster permits, Contact us.
Simplify Your Home Debris With Our Ann Arbor Dumpster Rental
You may want to make space for an old car or make room for all your Wolverine collection, make room and space sooner with a local dumpster rental company in Ann Arbor. From Saline to Ypsilanti, we provide the best price and fast delivery on our roll-off containers and rubber-wheeled dumpsters that will help in keeping your project on track and on time. 7 days rental period allows you to complete your project with time to spare. When you're finished, simply call us for a fast pickup. And scheduling takes just a few minutes – call 734-396-0024 to order a rubber-wheeled dumpster or call 734-402-8182 for a roll-off dumpster.
What Materials Can and Can't Go Into Our Ann Arbor Dumpster Rental?
Accepted Household Debris
Household Debris
Appliances
Electronics
Household Items
General Trash
Accepted Construction Debris General Construction Rubbish
Unaccepted Household and Construction Debris
No Freon
Concrete
Brick
Dirt
Rock
Block
Asphalt
The correct way to load a roll-off dumpster
If you have bulky or heavy items, the best way to load those items is by using the rear entrance. Open the rear doors and walk the items inside. Lighter and all other items can be tossed over the top. Make sure the dumpster isn't overfilled. Not above and over the sides. If the debris is over the top or sticking out the sides we will not be able to put a tarp on the dumpster. If you have questions about loading your dumpster. Give our staff a call.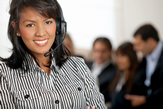 Still, Need Dumpster Rental Information?
If you still have questions our staff can help. We are a local dumpster rental company in Ann Arbor and we are family-owned. We have been serving Ann Arbor and surrounding areas for many years. When you call you'll be talking to the owner or family member. Not like some dumpster companies on the internet. Many companies are out of state and take your order then they pass the order to a local company in that city. So, if the out-of-state broker can't find a local company to make the delivery, you may not get a dumpster. Give us a call or you can contact us via email to schedule and make the delivery!
Dumpster Rental Near Ann Arbor